Rathlin Ferry
A crossing into tranquility and history.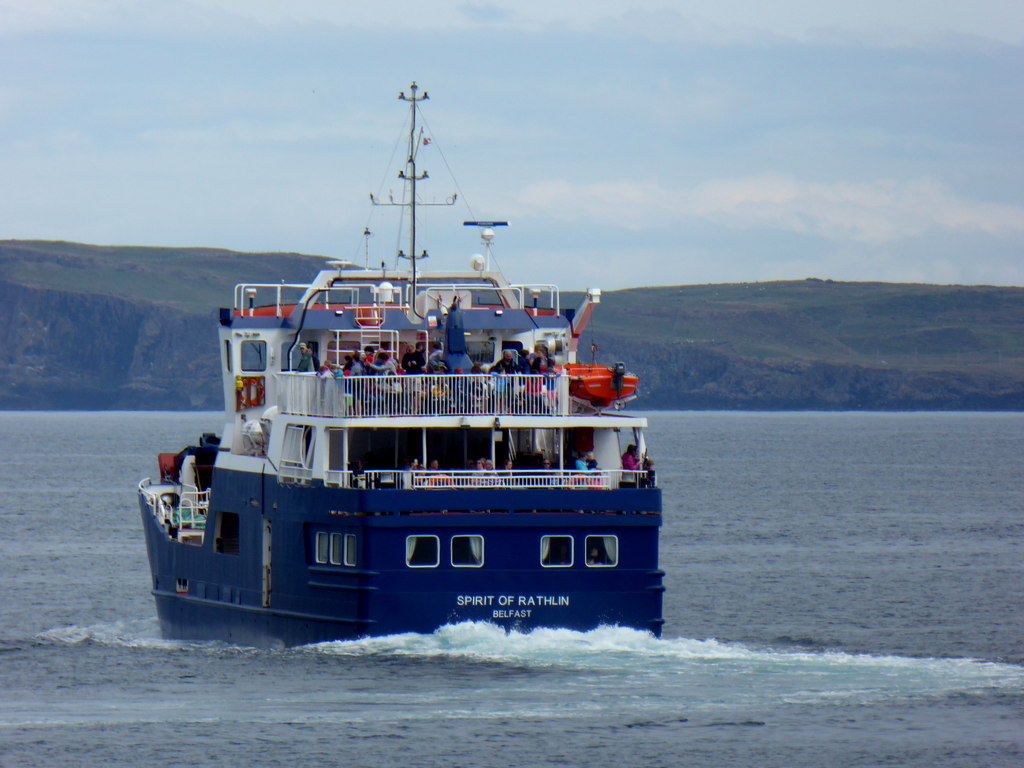 Spirit of Rathlin
Our largest ferry for vehicles and passengers.
The Spirit of Rathlin is a 105T cargo and passenger ferry which can carry 141 passengers. In summer months there is uncovered seating on the upper deck giving spectacular views as you cross.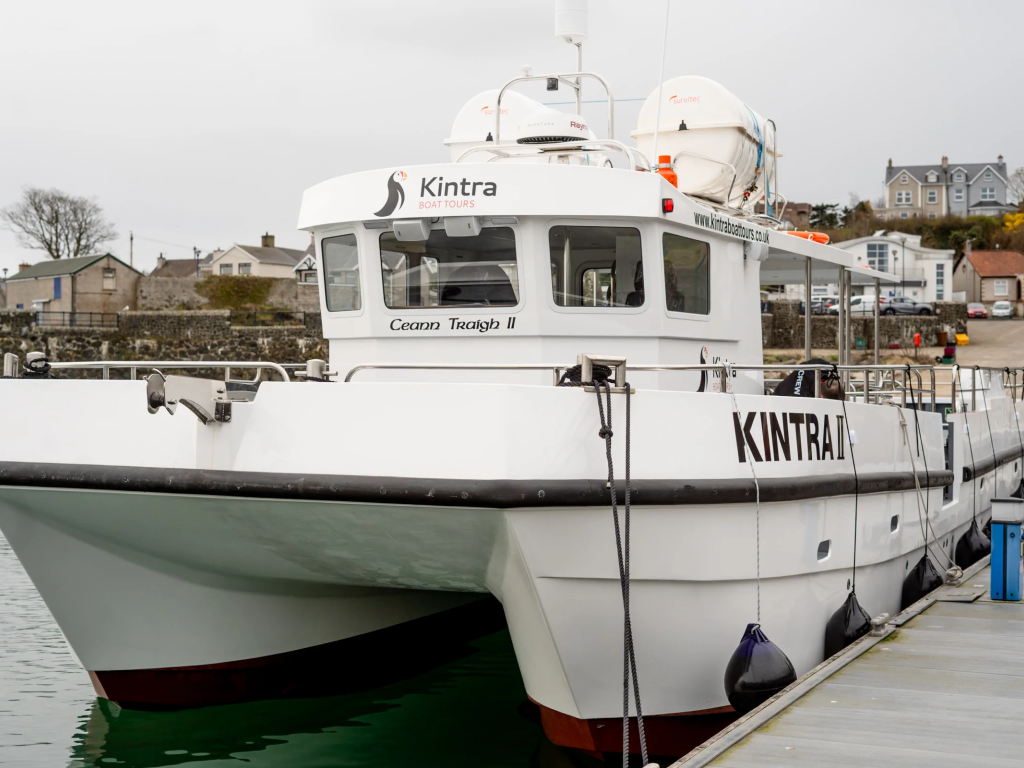 Kintra II
A modern high speed catamaran.
Kintra II was built especially for us in 2020. It is an 82 passenger catamaran suitable for trips and tours of the North Coast and Rathlin Island. Kintra II contains indoor and outdoor seating. Please note that for safety reasons we cannnot accommodate luggage on Kintra II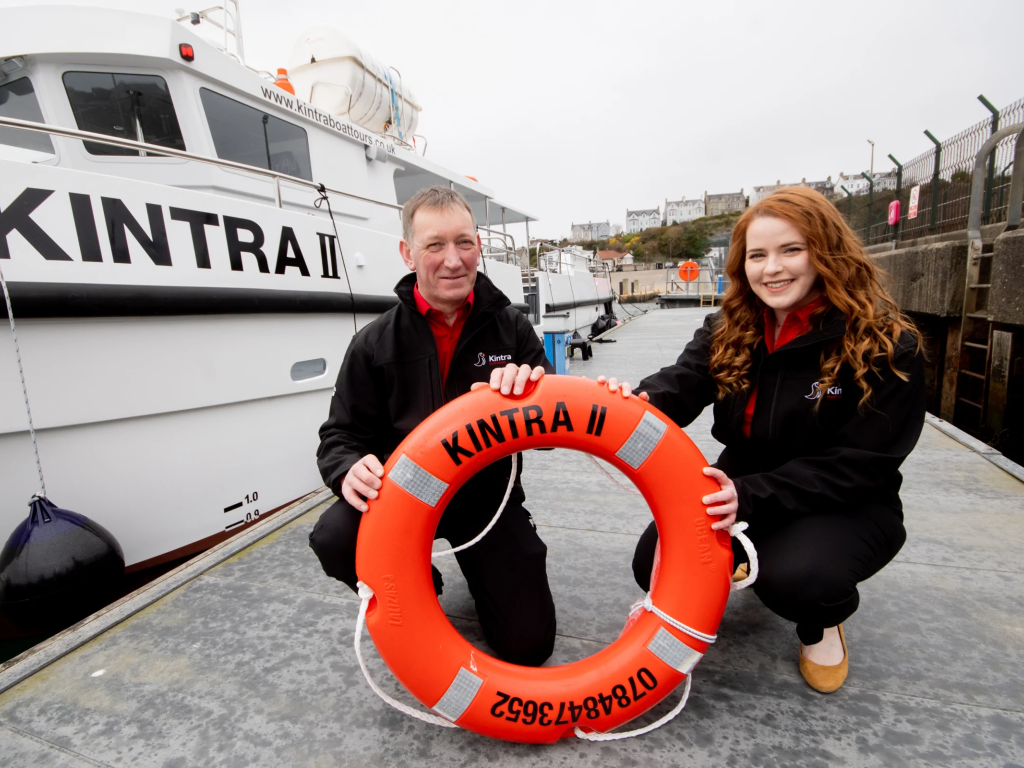 Skippers and Crew
Local, experienced, and passionate.
All crew onboard your Rathlin Ferry are fully qualified by the Maritime and Coastguard Agency. Charles and Dawn the owners of Rathlin Ferry are both experienced mariners who actively skipper their own boats as well as regularly instructing other skippers.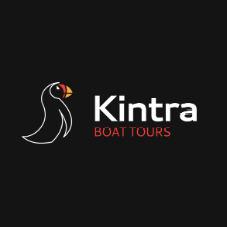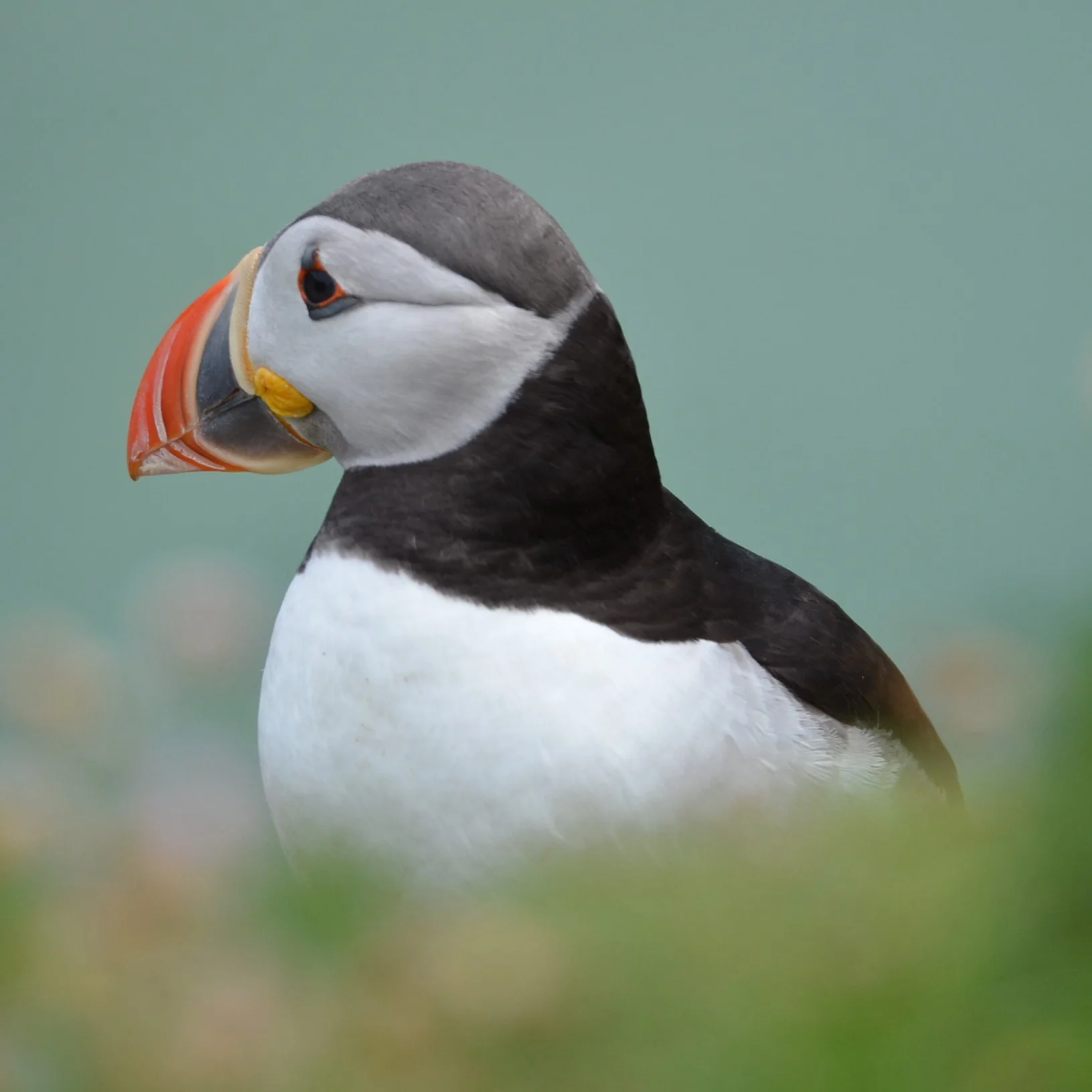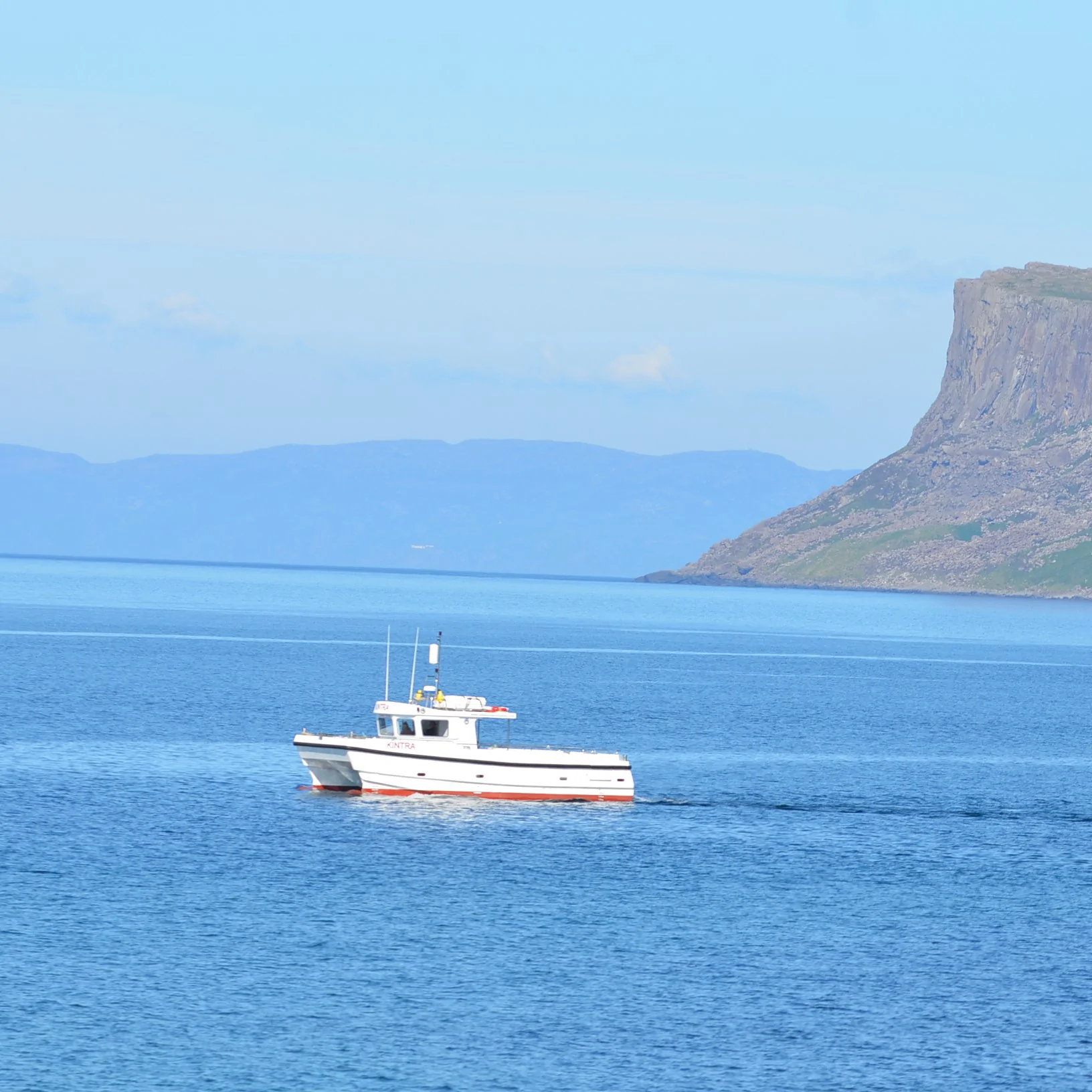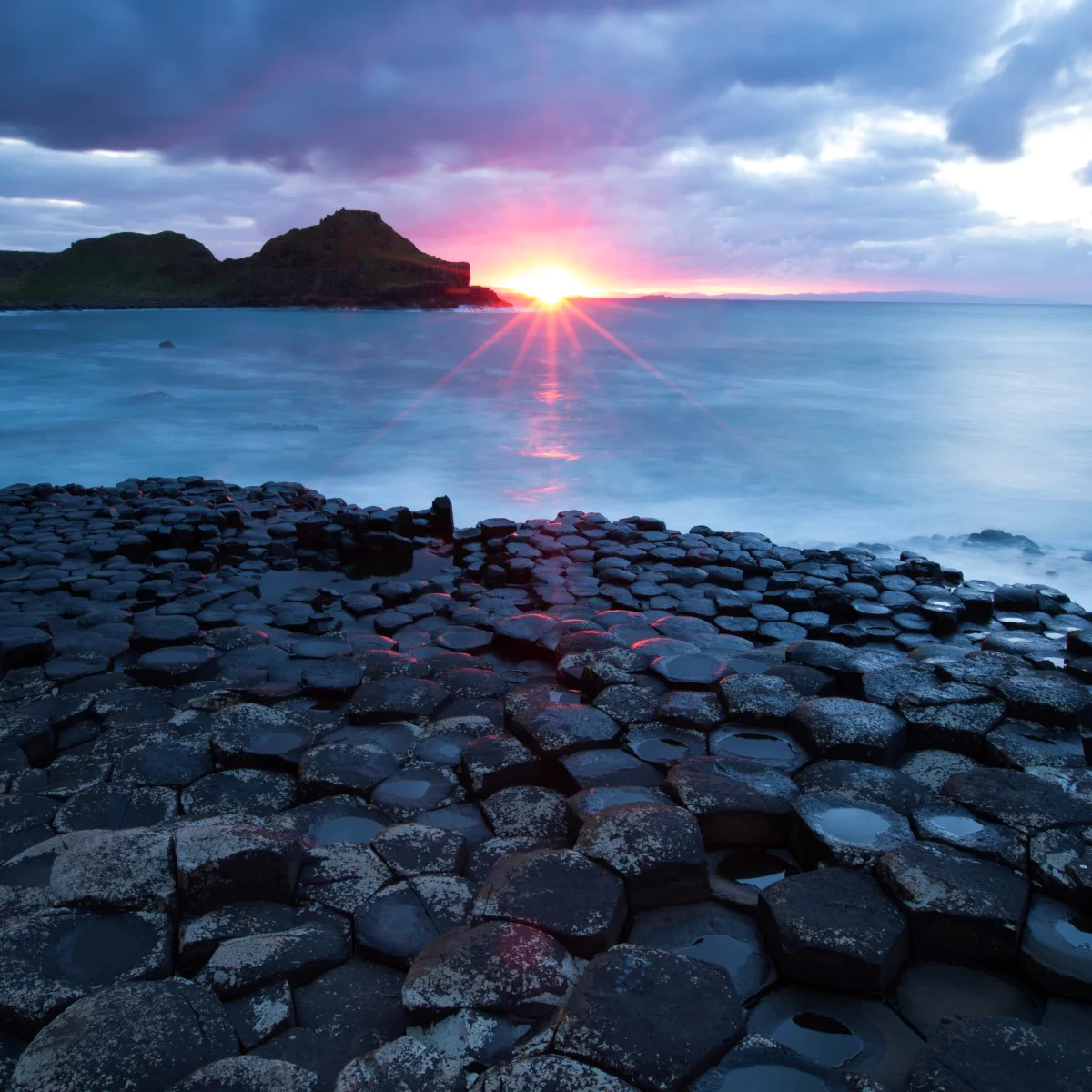 Our Sister Company, Kintra Boat Tours
Discover marine wildlife such as whales, dolphins, puffins, and seals. Take in the breath taking beauty of the world famous North Coast, a UNESCO Heritage Area and home to famous giants, Scottish Kings, and of course Game of Thrones.
Get stunning photos from the water of the three lighthouses on Rathlin Island including the unique "upside down" Rathlin West Light. Over quarter of a million sea birds nest on Rathlin each year and your skipper knows where to find the best spots to stop for a bit of bird watching.
We have trips to suit your every mood, from early rising dawn tours right through to evening tours where we chase one of the most magical sunsets on the planet.